News
Oct. 2017 - Mike Acheson is interested in selling his mother's 1918 Roadster. It is located in Michigan. More details will follow soon.
If you are interested please email me and I will get you in touch with Mike. scrippsboothregister@gmail.com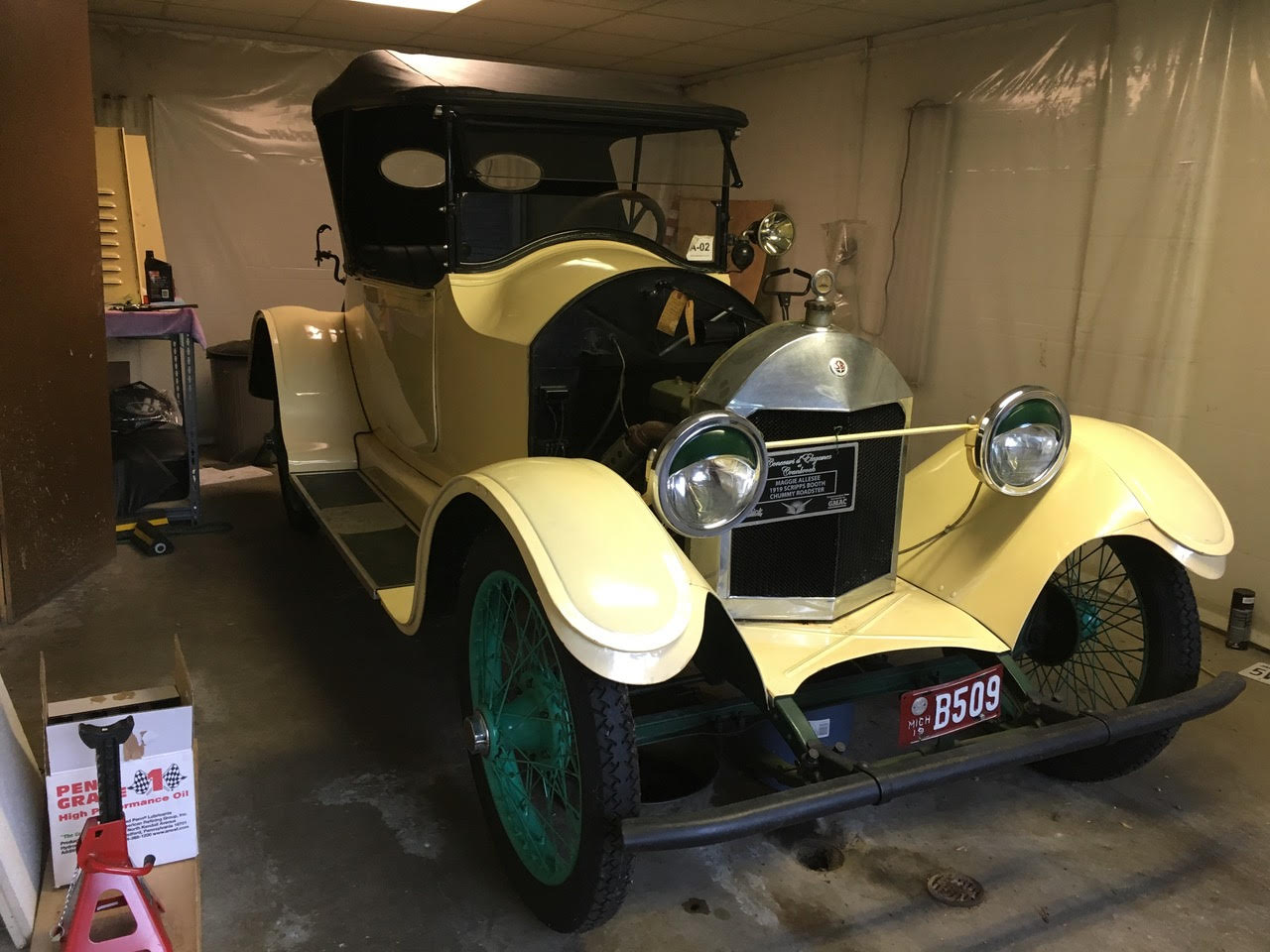 Return to Site Index
Scripps-Booths in Film

The Internet Movie Car Database now has a Scripps-Booth category. However, it is largely incomplete and it appears the site has removed most of the information it had (in 2015, no less). Scripps-Booths have been seen in various films and TV shows. It's helpful to all of us to both document and encourage this.

"It's a Doozie," 60 Minutes, Nov. 11, 1979 - the unfinished Kirby Scripps-Booth was featured for a few minutes

Centennial, miniseries, NBC, 1978-1979
Return to Site Index
A short Scripps-Booth Bibliography.
If you know of other articles, please send us details. Sorry, but digital copies are not available due to possible copyright issues.

Bill Cuthbert, "The Machines of James Scripps-Booth," HCCA Horseless Carriage Gazette, Sept-Oct 2014, pp. 26-29
"1916 Scripps-Booth Model C Roadster," Collectible Automobile, June 2008, pp. 20-23
Jason Weems (Ed.), James Scripps Booth: Artist, Engineer, Polymath, 2008
Dick Minnick and Norma Minick, "1917 Scripps-Booth," Antique Automobile, Mar-Apr 1981, 45(2), pp. 12-17
Steve Booth, "It's a Car! It's a Motorcycle! It's a Bi-Autogo!," Special Interest Autos, April 1981, pp. 24-27
"Bi-Autogo: White Elephant Painted Red," Cars and Parts,July 1979
Sam Medway, Automobile Quarterly, 13(3), 1975
John Bentley, "James Scripps Booth: Artistry in Automobile," Car Life, Sept. 1959, pp. 25, 52, 54
"Honorary Member: James Scripps Booth," Antique Automobile, Dec. 1952, 16(4), pp. 11-13
Return to Site Index
Scripps-Booth Factory
The Scripps-Booth factory at 3900 Beaufait in Detroit was constructed in 1902 and is still standing. It is still in use (as of 2008) by Hamilton Steel Products. This link goes to Ren Farley's webpage

Return to Site Index